The NCAA Division I Board of Directors recently voted unanimously on how schools can be involved in activities surrounding their student-athletes Name, Image, and Likeness ("NIL") rights. This change has been long-awaited by student-athletes who wish to capitalize on their hard work and dedication.
The decision made by the board allows for the creation of both guidelines and regulations around these activities, allowing teams and programs to find an appropriate balance between monetization opportunities for athletes and protecting the NCAA amateurism model.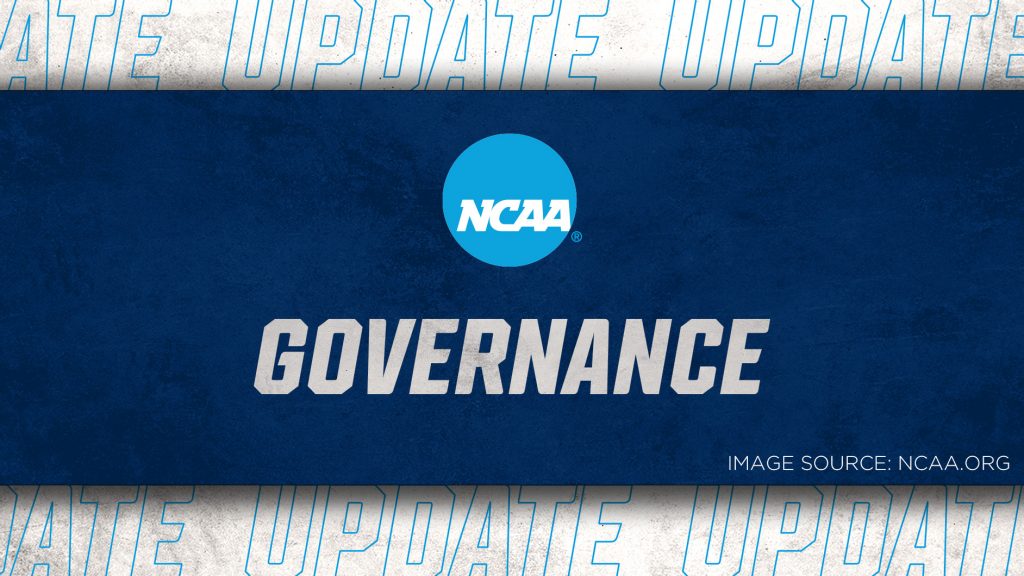 Schools will now have more autonomy to make decisions on whether they will allow their athletes to sign endorsement deals or take part in promotional activities related to NIL rights. They can also decide whether they will assist their student-athletes with marketing material or provide additional aid to help them manage these opportunities.
The board recognized the importance of ensuring student-athletes have access to educational resources, such as financial literacy, taxes, and social media best practices to educate them on how to navigate the NIL world properly. They also noted schools could provide education on NIL opportunities to current students and boosters and prospects alike. Additionally, when permissible by state laws, they encouraged schools to consider requiring their student-athletes to report noninstitutional activities off campus involving endorsement deals or sponsorships back to athletics departments.
New guidelines include permitting schools to have the ability to support their enrolled college athletes in NIL activities by providing stock photos or graphics and arranging space on campus for meetings between student-athletes and entities. However, these perks must be available to all students rather than limited solely to athlete enrollment. This includes legal advice from contract review resources alongside access to equipment like cameras and computers that are also open to students beyond just athletic purposes. NIL students' access to these new resources must be available to all enrolled students, not just student-athletes.
Board members clarified permissible activities related to fundraising and sponsorship agreements between school personnel, donors, NIL entities (non-scholastic sports associations), and student-athletes. School staff cannot donate cash directly, be employed by these NIL entities, or have an ownership stake in such entities. School staff can provide appearances at fundraisers and autographed memorabilia. Schools can request donors contribute funds to collective organizations, but they may not request those monies be directed towards specific sports teams or student-athletes. Lastly, tickets and suites offered under sponsorship agreements must follow the standard criteria that no incentives involving financial resources may apply here either.
Institutions must still abide by specific regulations set forth by the NCAA, including ensuring that all money made through NIL initiatives are reported appropriately and that any compensation received is done within the spirit of regulation. The focus of this being that amateurism remains the cornerstone of college athletics.
Players and coaches are confident about this new development, believing it could significantly help those athletes hoping to capitalize on their name recognition within college sports. Despite this optimism, some administrators must be more confident about the potential ramifications of such a change that may affect different aspects of college athletics.
Only time will tell how this new wave of NIL rights will impact collegiate sports, but one thing is sure — student-athletes across the nation now have more control new opportunities available to advance their financial future than ever before! It is now more important than ever to have a team of experienced attorney's help advise the legality of the NIL world.
Our Orlando entertainment lawyers possess a deep understanding of the many aspects involved in providing legal counsel to athletes, celebrities, influencers and entertainers. At Bitman O'Brien & Morat PLLC we are highly experienced with sports and NIL law policies as well as contract negotiation, corporate structure planning, employment matters and torts outreach solutions. Our attorneys have years of experience backed by an expansive knowledge base in various areas of law, allowing us to guide clients through complex circumstances successfully.
NCAA NIL Guidelines for Institutional Involvement as of October 26, 2022