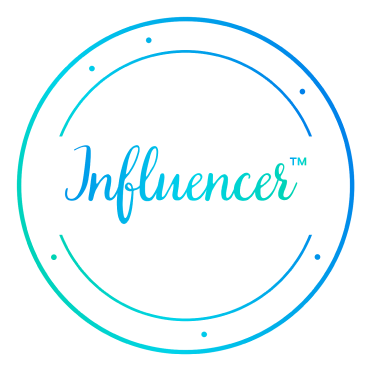 Legal Counseling Services in Orlando, FL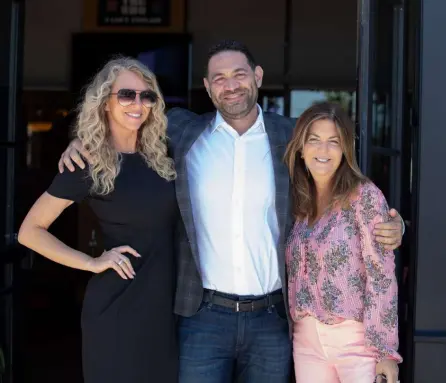 The team of influencer lawyers at Bitman O'Brien & Morat comes from various legal experiences, making our team more effective at advocating for clients and their needs. Read on to learn more about the services we offer to influencers and how our team can help you build your brand.
Intellectual property (IP) is a category of property that includes intangible creations of the human intellect. For influencers, this can take the form of works including'.
Photographs;
2 Videos;
Posts;
Art. and
Recordings.
Working with our Orlando Florida influencer lawyers is an ideal way for you to protect your brand to stop infringers and bad actors from using your likeness for their gain.
The Federal Trade Commission (FTC) protects consumers from deceptive business practices. Influencers may unknowingly endorse a product or service without clearly disclosing their relationship with the company, which can land them in trouble. Our team in Orlando Florida can make sure influencers comply with the law when it comes to their endorsements.
Contract Lawyers in Orlando
Several endorsement deals require influencers to sign contracts. Eager at the prospect of making a living following their passion, many influencers sign these contracts without a second thought. These contracts seldom, if ever, exist to protect influencer interests and only serve to protect the company.
Furthermore, influencers can sign their livelihoods away as they enter into binding deals that restrict which endorsements they can take and even jeopardize their business. Influencers that sign contracts with companies put themselves at risk of having a company steal their posts or other content. Hiring a contract Lawyer to review contracts for you is important, speak with our influencer counsel today in Orlando Florida!
Negotiations in Orlando,Fl
With any contract work, it is crucial to understand what is expected of both parties. Influencers are no exception. Negotiating effectively is vital if influencers want to protect and grow their brand. Our legal team can offer insight on the following'
Content expected from the influencer;
Posting frequency;
Exclusivity
Nondisclosures. and
Audience metrics.
There are additional factors in play when it comes to effective negotiations from contracts, but our influencer counsel can ensure you benefit in the end.
Liability Laws in Florida
When influencers become caught up in endorsements that turn out to not be reputable, be it makeup, fitness supplement, or other services, they can be held liable. Beyond having their reputation suffer, influencers may
also find themselves held responsible for any financial losses consumers suffer. Our legal team in Orlando, FL can work to protect influencer interests in the event of a lawsuit.
Influencers may forget the reason they sign endorsement deals: compensation. Compensation for influencers can vary based on the product they are endorsing and the company they are working with, but it frequently takes the below forms. Our Influencer attorneys have experience handling all three of these and more.
Flat rate: A one-time payment for a select number of content
Equity: Engagement in endorsed post
Commission: Compensation driven from post engagement, landing pages, or promo codes
Generally, defamation is a false statement that is published and injurious to the victim's reputation.
The rise of social media has resulted in various different social media platforms such as Facebook, Instagram, YouTube, Snapchat, TikTok, and more. The primary function of social media is to share information. However, there is so much information being shared across these platforms each day that it is nearly impossible for social media sites to be able to screen for potentially defamatory content.
Additionally, the ability to create anonymous profiles on social media platforms has allowed individuals to post without a filter. Due to this, harmful and false statements are published every day.
With social media becoming so instrumental to how we interact with others, the attempt to harm an individual's or business's reputation n social media can have severe and long lasting impacts. Defamatory statements made about you, or your buiness could cause harm to your reputation, loss of business or profit, and psychological damage. Thus, protecting yourself from social media defamation is crucial in this day and age.
Name, Image, and Likeness
As of July 1, 2021, all NCAA athletes will be able to profit from their name, image and likeness ( NIL ). One of the last dominos to fall in the players' rights movement was the unanimous Supreme Court ruling that the NCAA cannot enforce certain rules regarding benefits that athletes can receive while in college. While this is refreshing news that is long overdue, it does not come without challenges and a legal landscape that will be changing minute-to-minute.
The best professional to help an athlete navigate this new world is an attorney, not an agent. Our attorneys are well-versed in negotiation and contract law. Not only do we write, edit, and review contracts, we litigate them. At Bitman, O'Brien & Morat, we provide NIL, Name Image Likeness, and legal services to high school, college, and Olympic athletes nationwide.
Influencer Lawyers at Bitman O'Brien & Morat Advocate for You and Your Brand
Influencers need lawyers they can trust, which is why our team  of seasoned influencer attorneys are the advocates you need to protect your livelihood and likeness.
Contact Bitman O'Brien & Morat online or call our offices for more information.